York choir, Prima Vocal Ensemble, is currently rehearsing for its Summer Concert on Sunday 17th July under the direction of Ewa Salecka.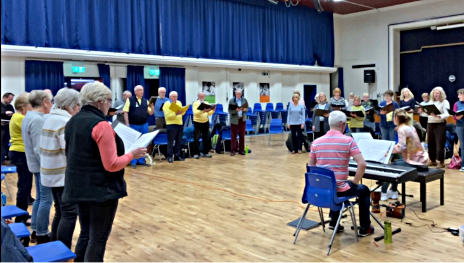 Ewa has planned her usual eclectic mix of genres of music from composers from around the world including France (Faure) and Norway (Gjeilo).
In recognition of the tragic situation in Ukraine, Ewa has also decided to include a beautiful piece by Ukrainian composer Valentyn Silvestrov entitled 'Prayer for Ukraine'. Silvestrov, born in 1937 in Kyiv, is a contemporary composer of classical music and wrote this work in 2014. It has since been performed by many choirs and orchestra, including Germany's Bamberg Symphony with players from more than 20 nations.
The orchestra recently recorded the piece as a "symphonic signal of solidarity and hope for peace in these difficult times". Ewa and the choir wholeheartedly support this sentiment.
Click the link below for a video recording of the choir singing (in Ukrainian) 'Prayer for Ukraine' in rehearsal.
Christine Kyriacou,
Prima Vocal Ensemble
---