Marking EUROPE DAY 2022
EUROPE DAY 2022 is strictly May 9th - but York for Europe celebrated "Europe: a project for peace" in York on Saturday, May 7th in Kings Square 10.30-1.30.
THUMBPRINTS FOR PEACE, at a time of war in Ukraine, is an interactive piece of art with people asked to colour in a Dove of Peace with their inky thumbprint (spoilt for choice with purple or EU/Ukraine blue/yellow....or print all three!).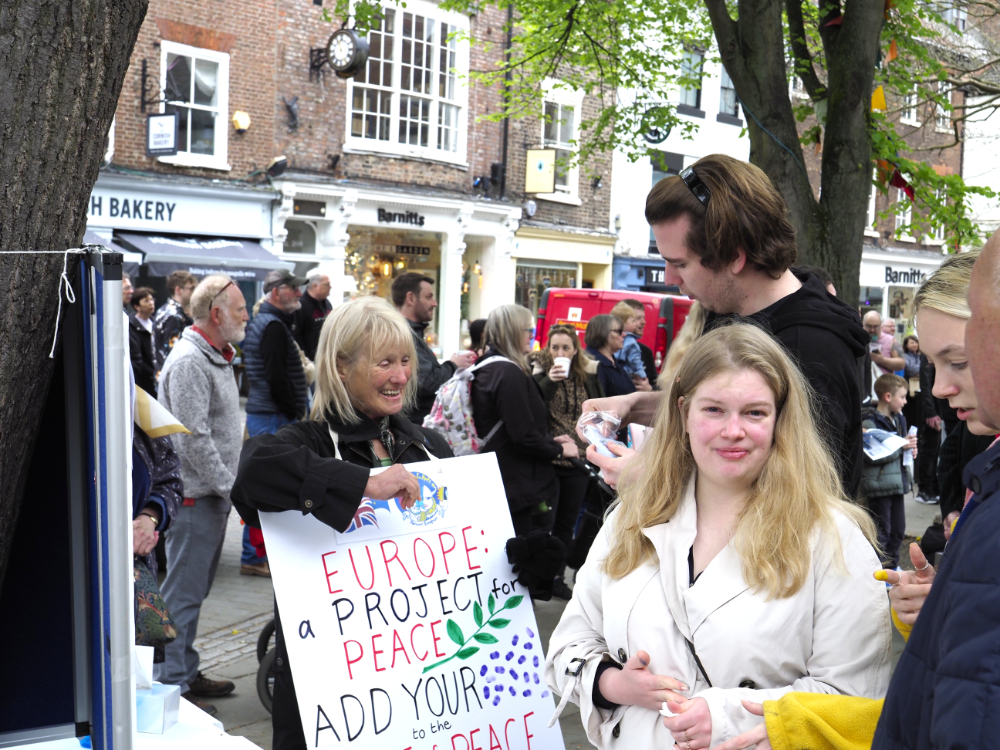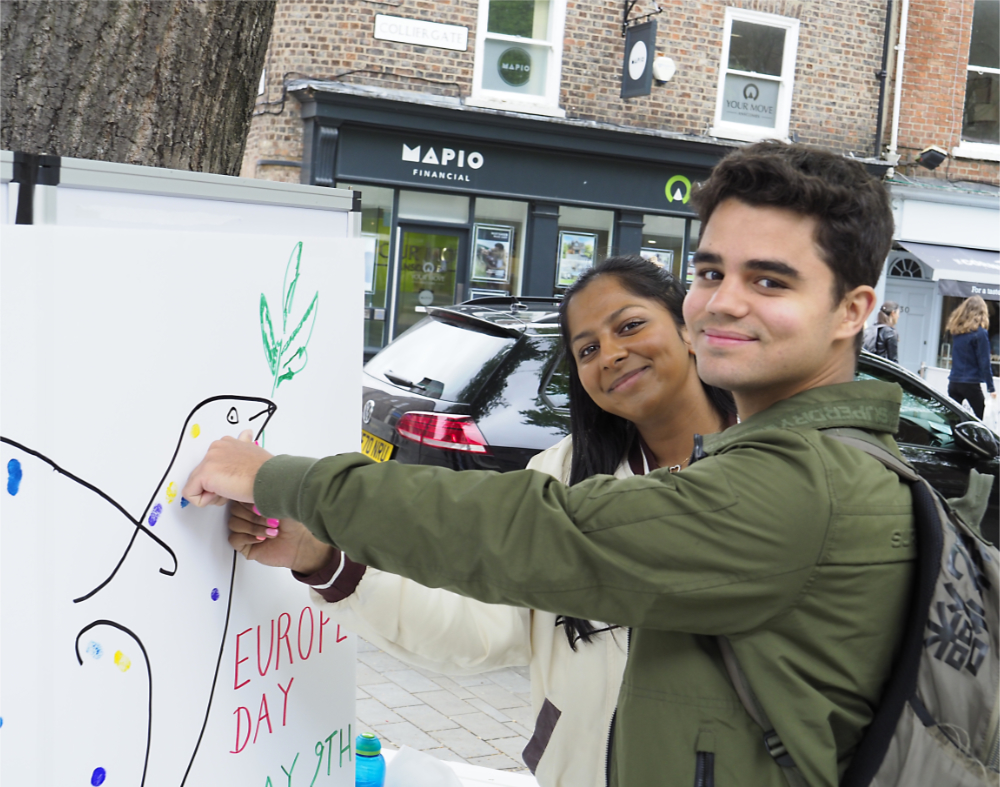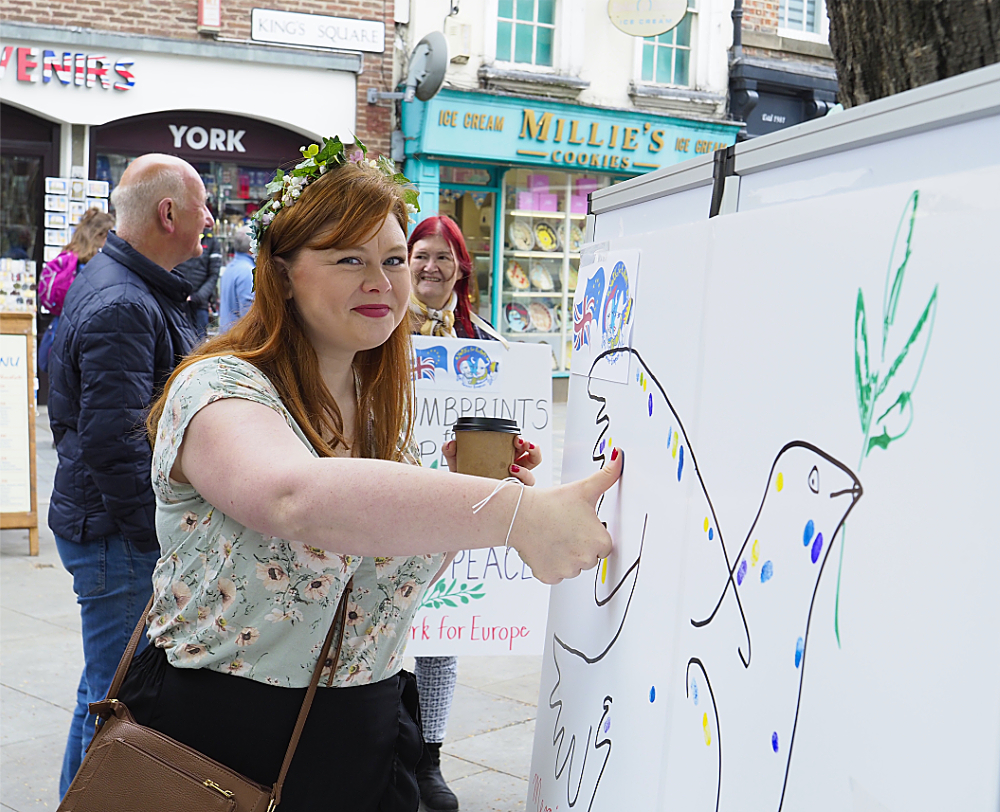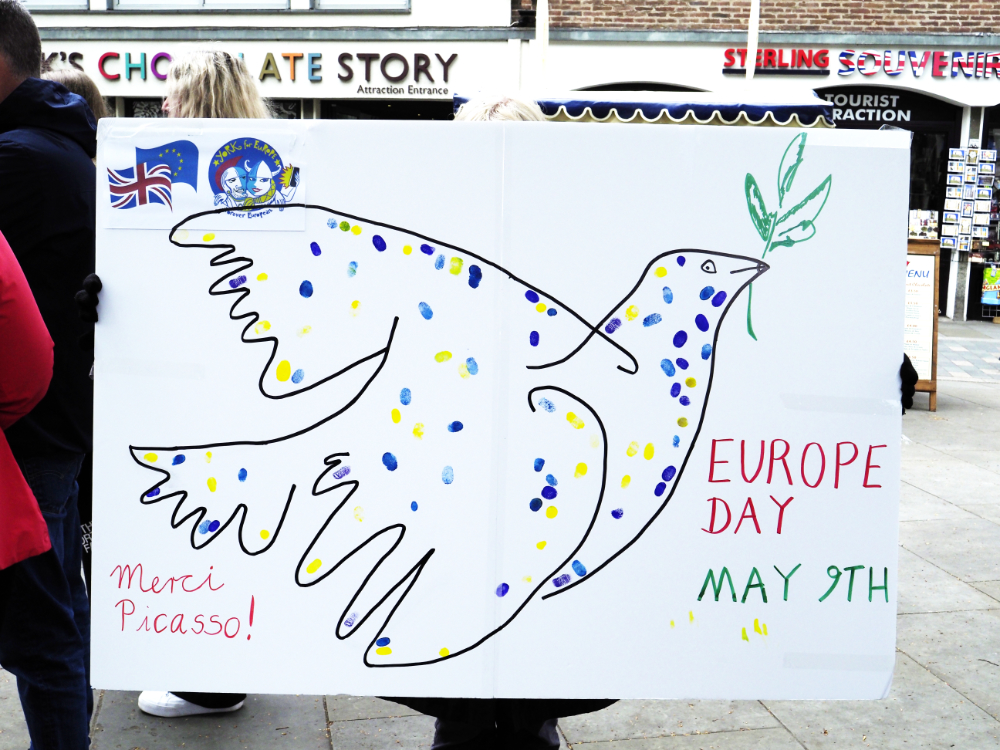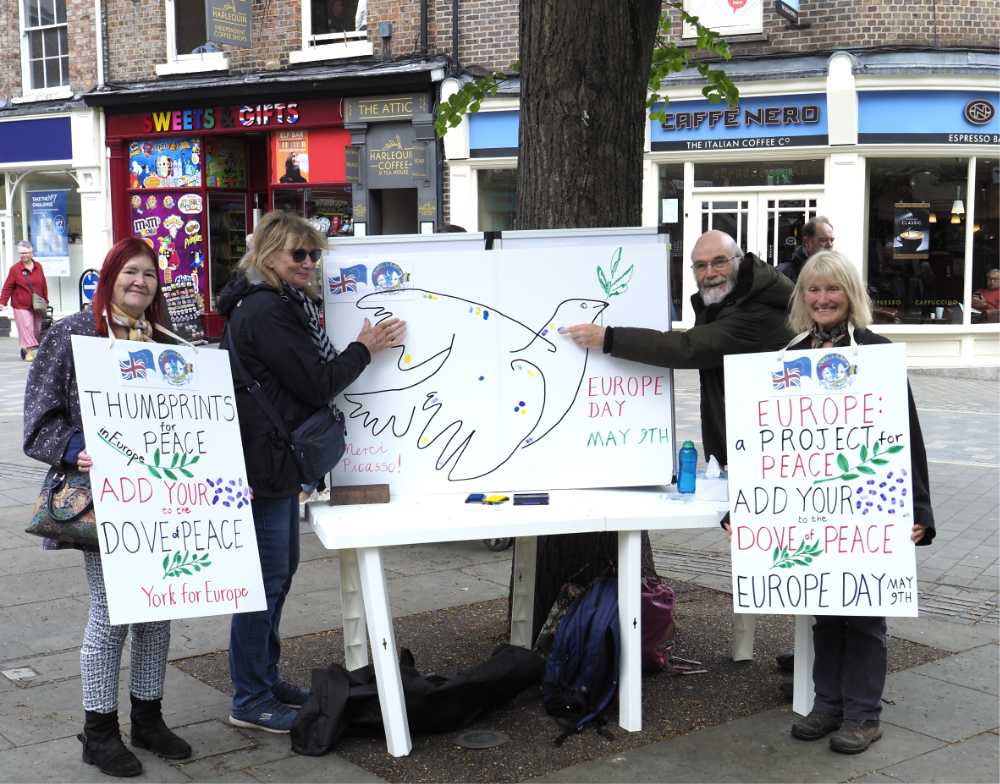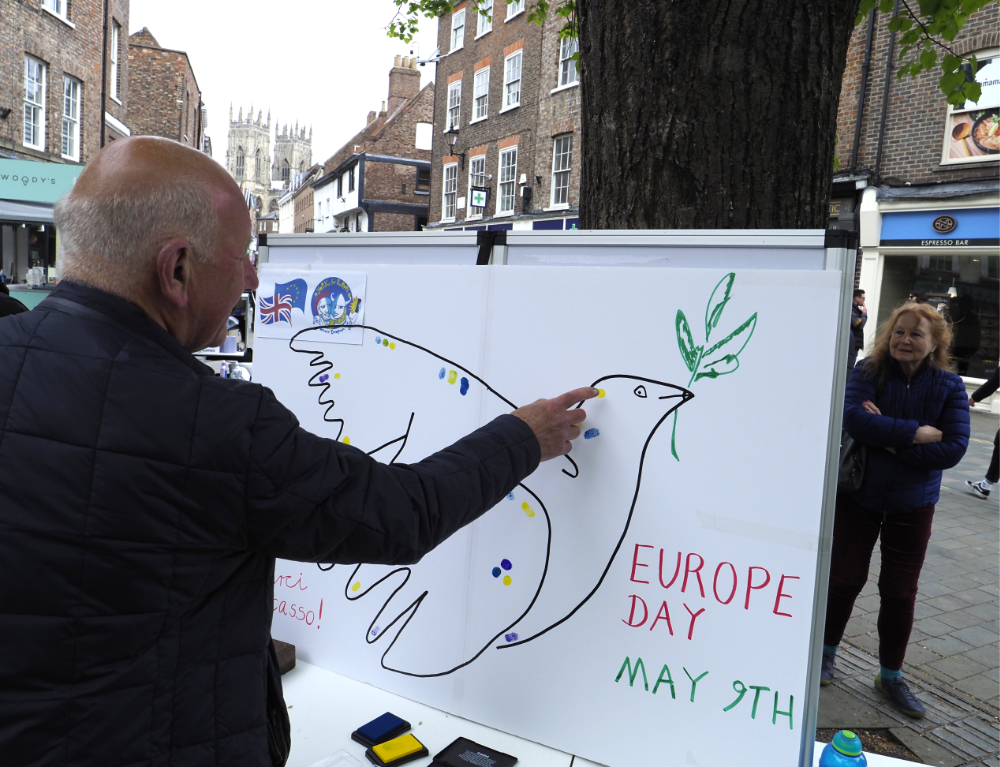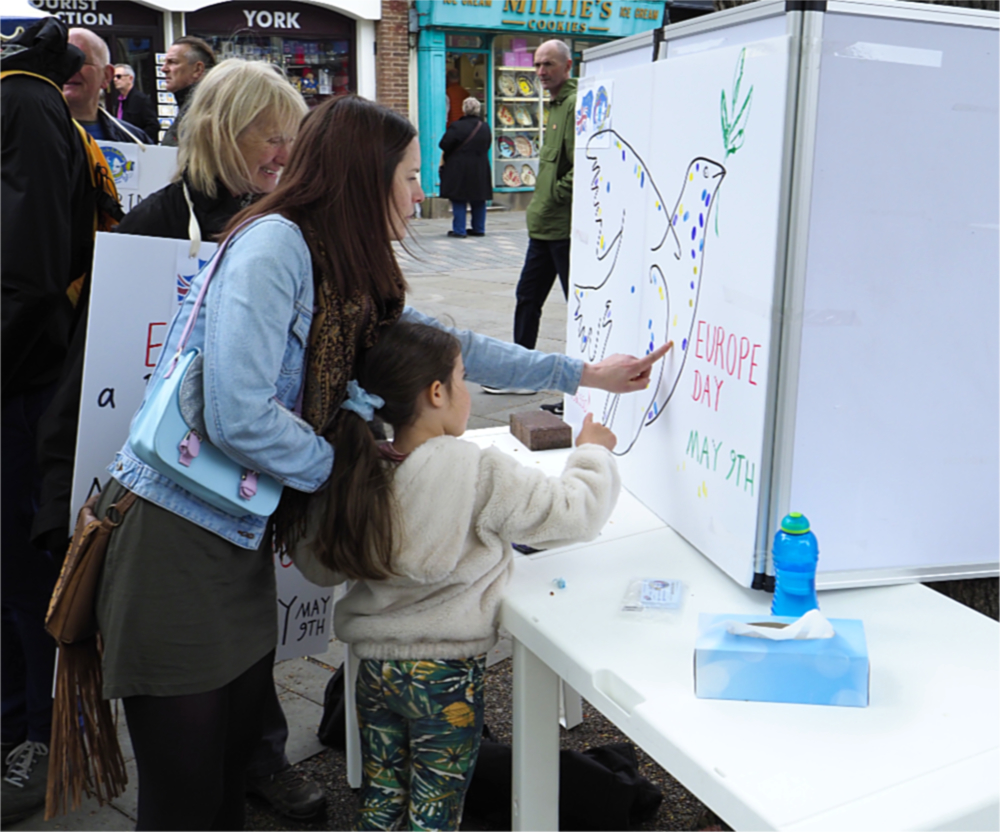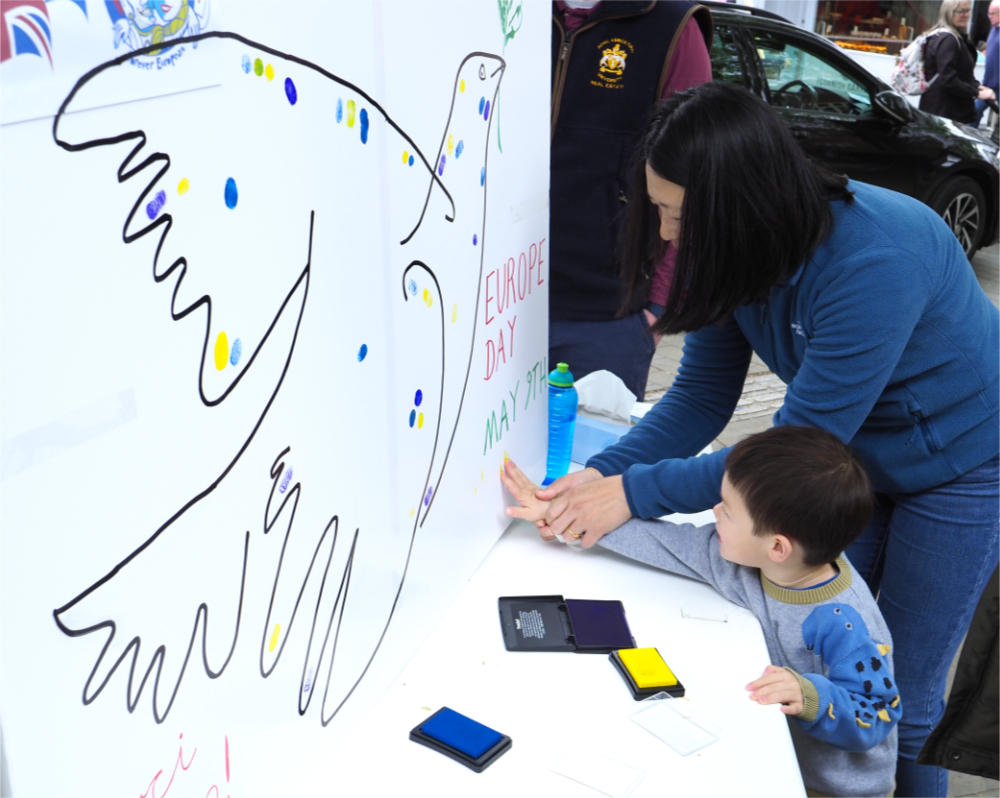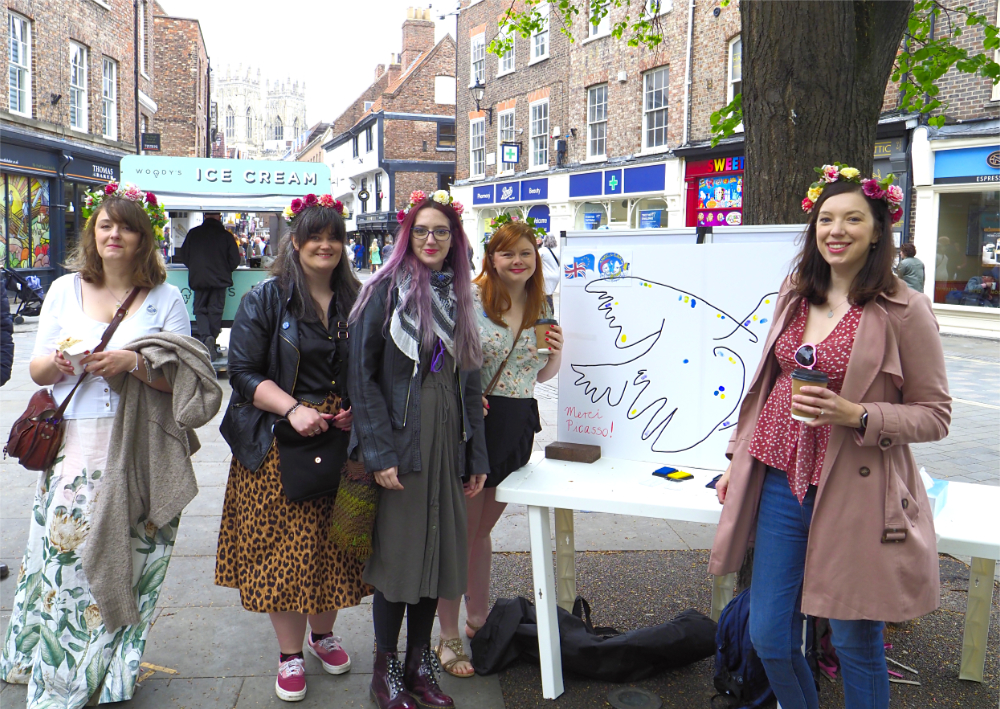 Our thanks to the York for Europe team, the people of York and visitors
return to home page