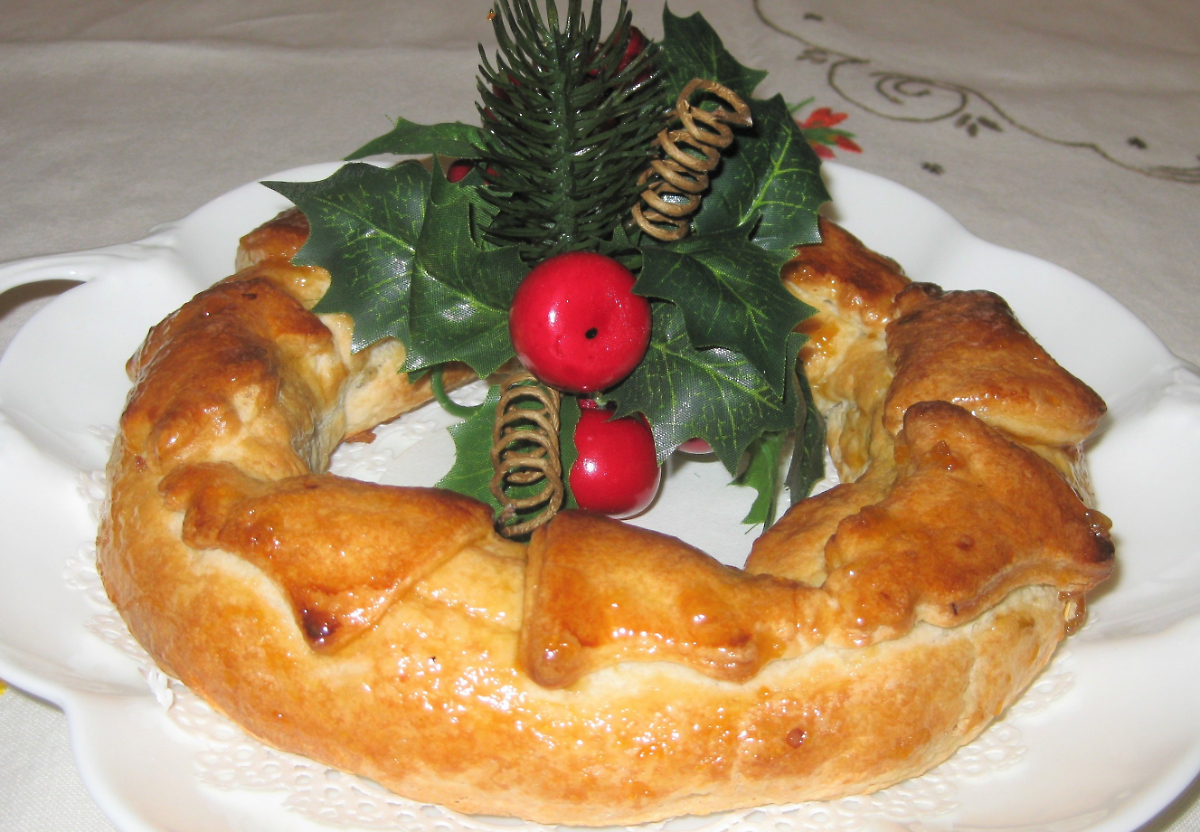 My Dutch friend, Cobi, who has lived in Yorkshire for over 40 years; she gave me her delicious Celebration Christmas Wreath to her Grandma's (Oma's) special recipe.
Almond paste filling:
125g ground almonds
125g sugar
Finely grated rind and juice of 1 lemon
Water to mix
Mix all the ingredients in a bowl until it forms a paste. Cover and leave for an hour.
I packet readymade Puff pastry
Apricot jam
Glazed cherries (mixed colours)
Strips of orange peel
Roll out the pastry thinly, about ½ cm thick, into an oblong shape of about 35-40 cm long and 12-15 cm wide.
Roll the almond paste into a long sausage shape and place it on the pastry.
Wrap the pastry around the mixture and shape it into a circle. Slightly wet the sides and ends and push one end into the other to stick it together.
Place the wreath on a baking tray. Brush with beaten egg.
To finish off the decoration, cut out some holly shapes, stars or bells and lay them on the top of the wreath.
Place in a hot oven, about 220C, 425F, Mark 7 for about 30 minutes. Allow to cool.
When cool, warm 4-5 tbsps of apricot jam in a pan until it's runny. Spread the jam over the baked wreath. For a final decoration, use glazed cherries and orange peel strips as you wish.
Prettige Kertdagen!