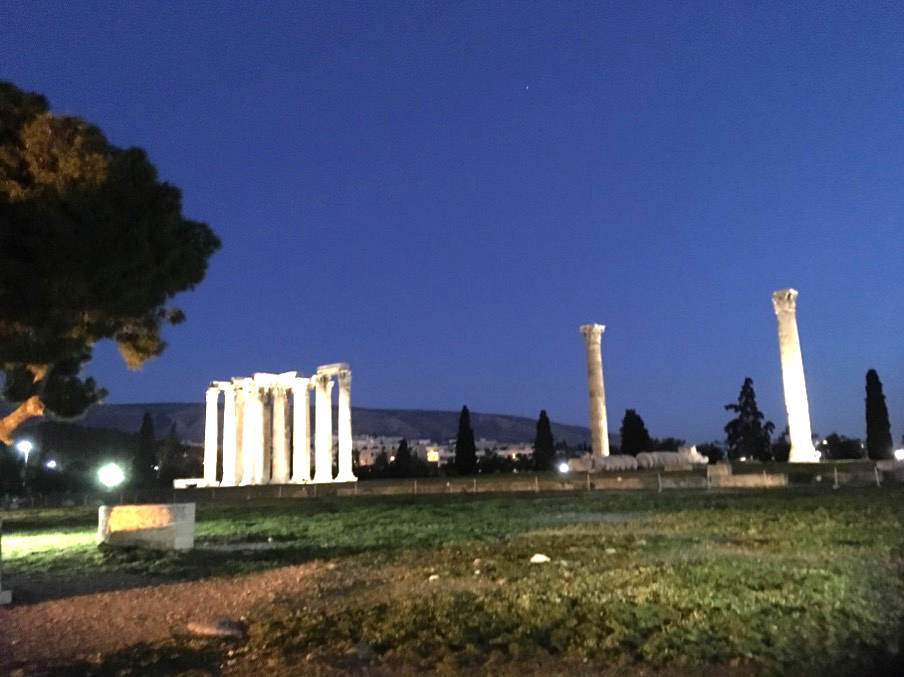 Ingredients (chop the lot)
2 peppers
2 medium sweet potatoes (no bigger than 2 cm pieces)
1 red onion
Garlic to taste
2 courgettes
200 g mushrooms
Dried herbs or fresh herbs
Black pepper
30 ml olive oil
250 g hallomoui
Method
– heat over to 180C (fan) 200c
1.Toss veg in oil and roast all veg with lots of seasoning in over for 30 mins.
2.Cool. Add small pieces of halloumi and fresh herbs to taste.
3.Brush one side of 5 sheets of filo pastry, place each sheet oil side down in a greased baking tin (a spring form 20 cm is great).
4. Pile in veg and press down. Cover filling with overhanging pastry.
5. Bake for 20 minutes.
6. Unclip spring and remove rim (OR remove from tin) and bake for another 10 minutes.
Lovely with fresh green salad and mixed olives.