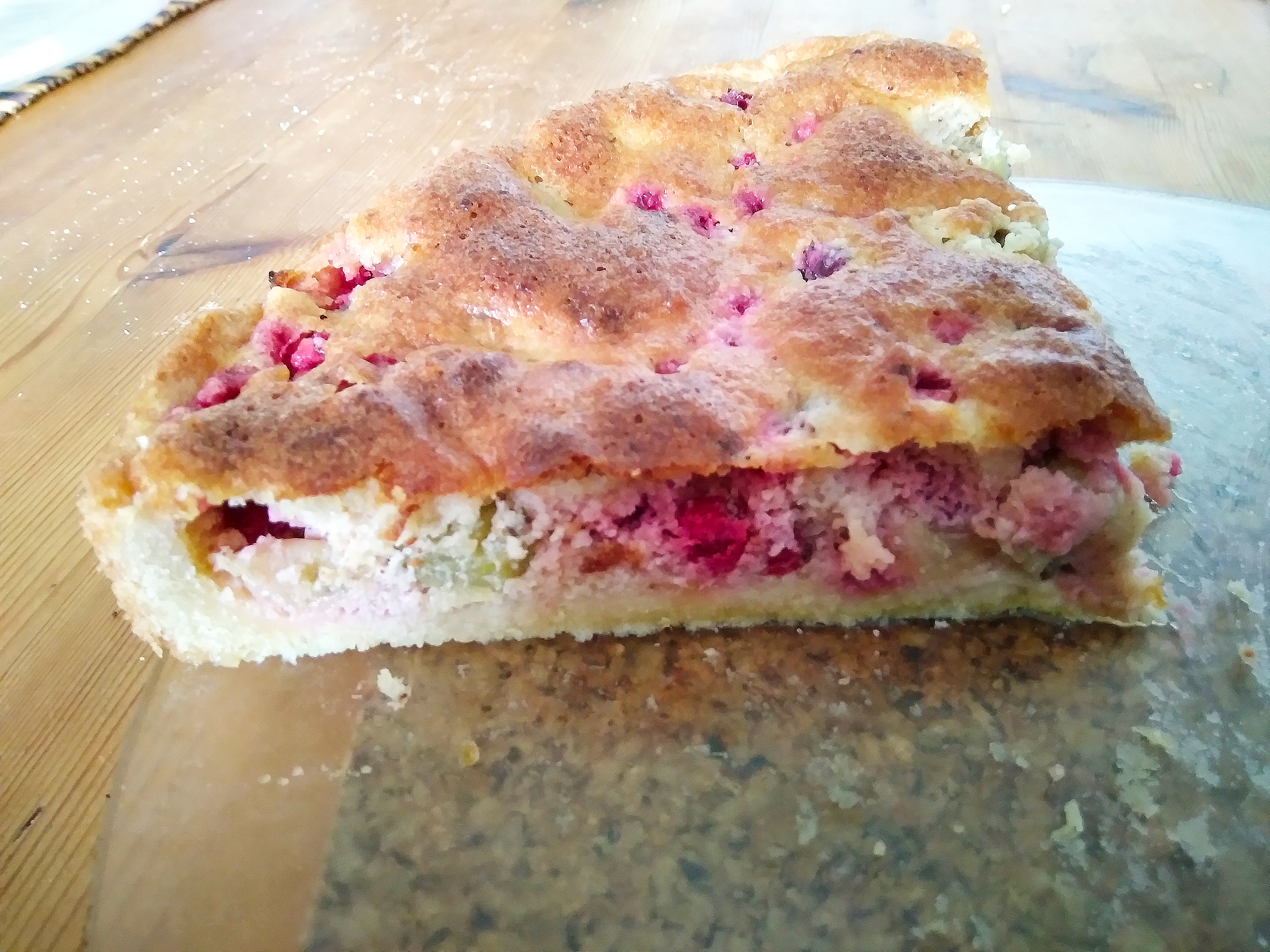 Ingredients

Dough:
200 g plain flour
100g butter
50g sugar
1 egg
Knead the ingredients together to a dough and let it rest in the fridge for about 2 hours.
Filling:
3 eggs, separated into whites and yolks
100g sugar
125g ground almonds
500g red currants (or other berries or berry mix)
Beat the sugar and yolks together until a bit frothy, beat the egg whites until very stiff and fold under the yolk/sugar mix. Add the almonds and fold under, then add the red currants.
Line a round greased baking tin with the dough add the filling bake at 200C for 40 min.
You can adapt the filling to whatever firm summer fruit you have available, such as black currants, gooseberries etc, as the picture shows, I used a mix of berries. and that it tastes ok should show as well, as 3/4 have gone already.
Enjoy
Antje