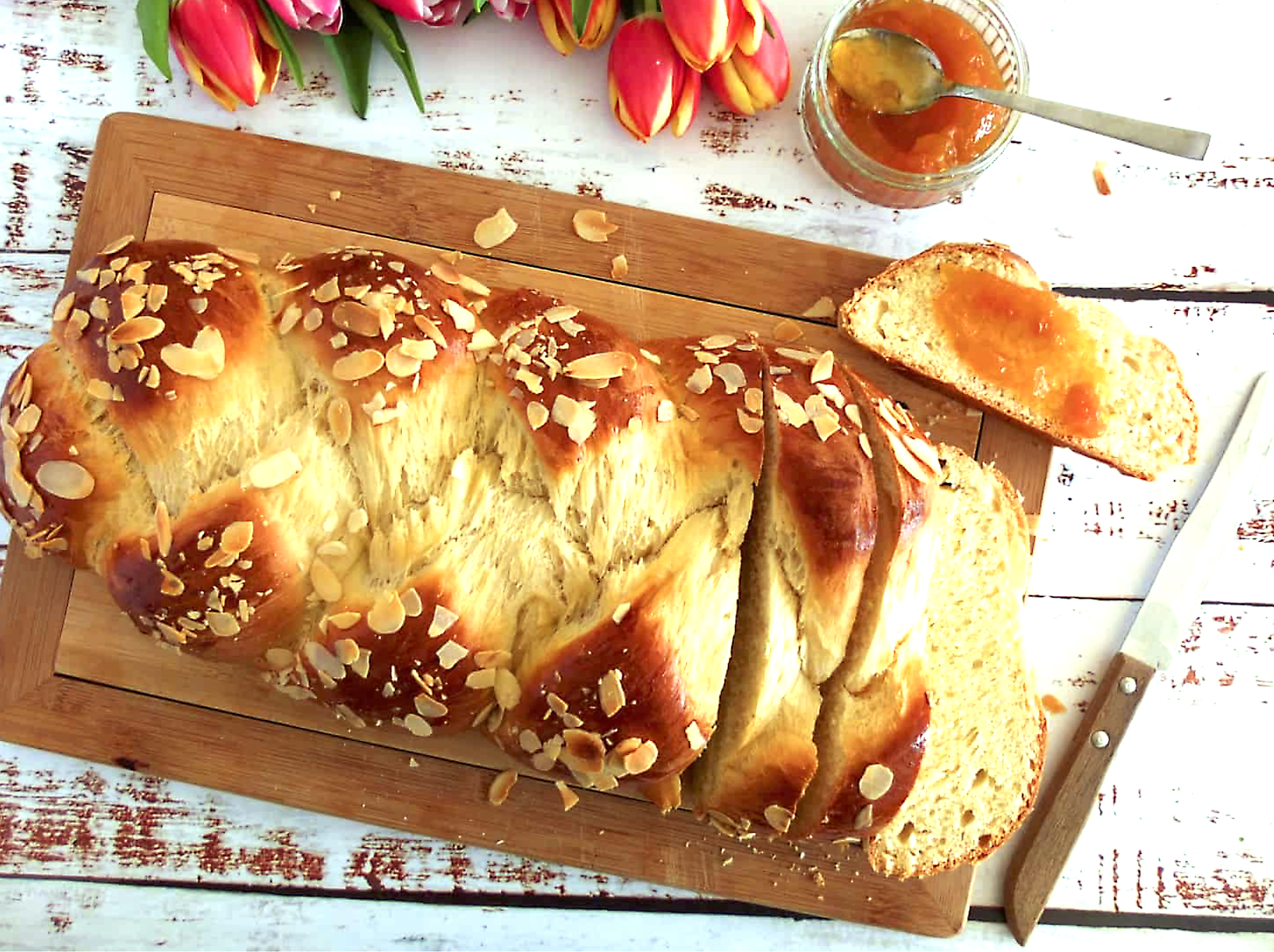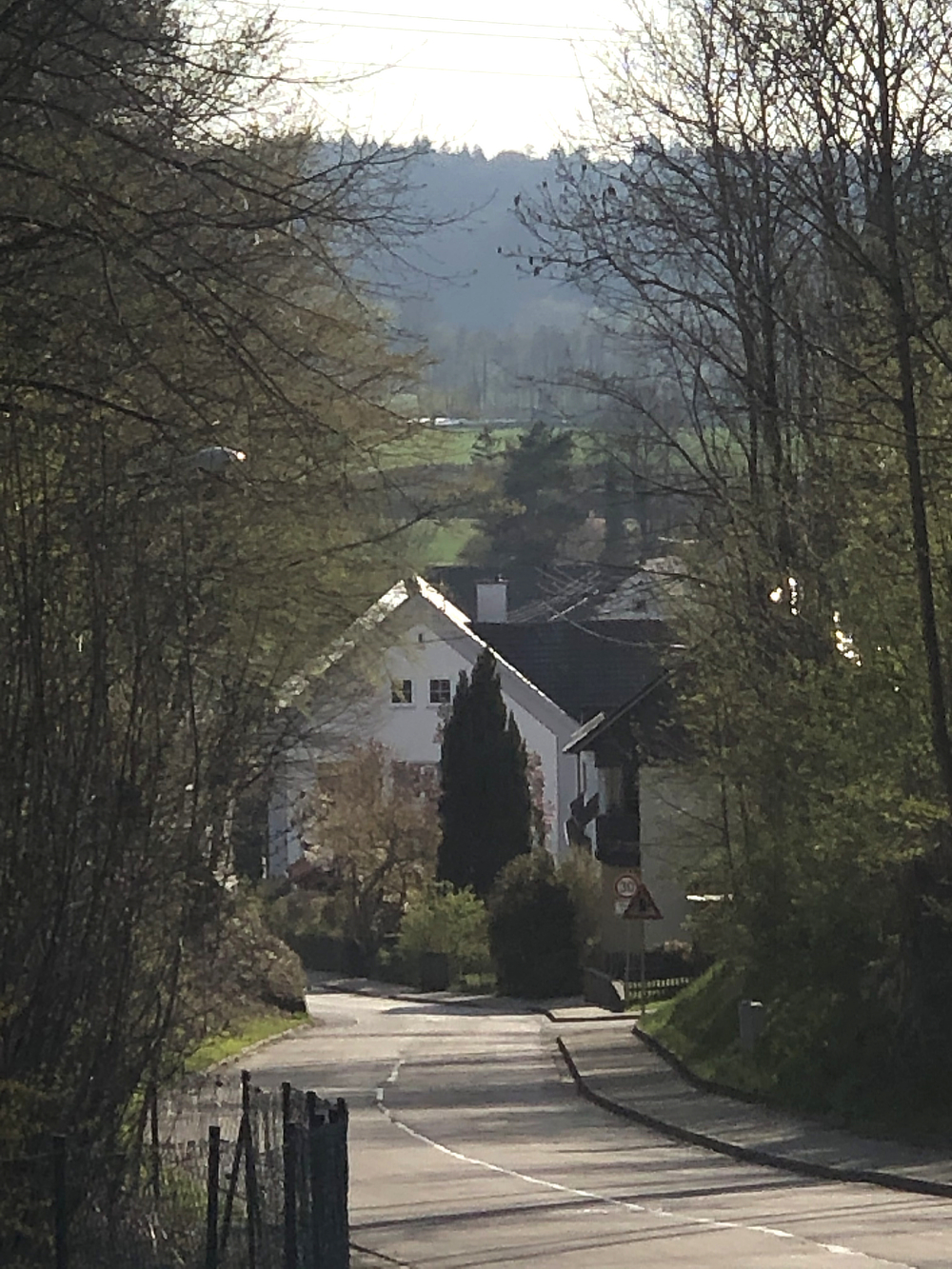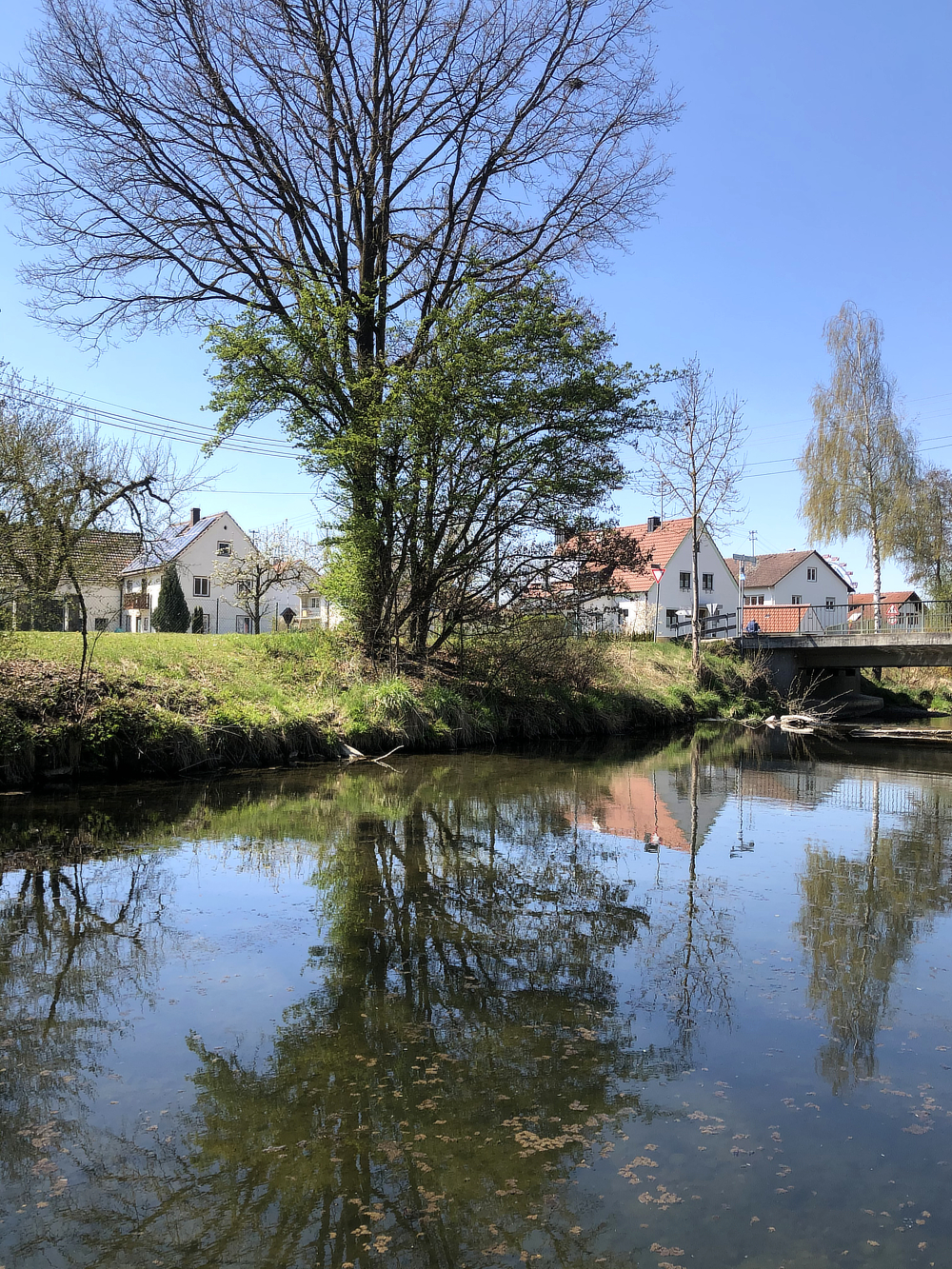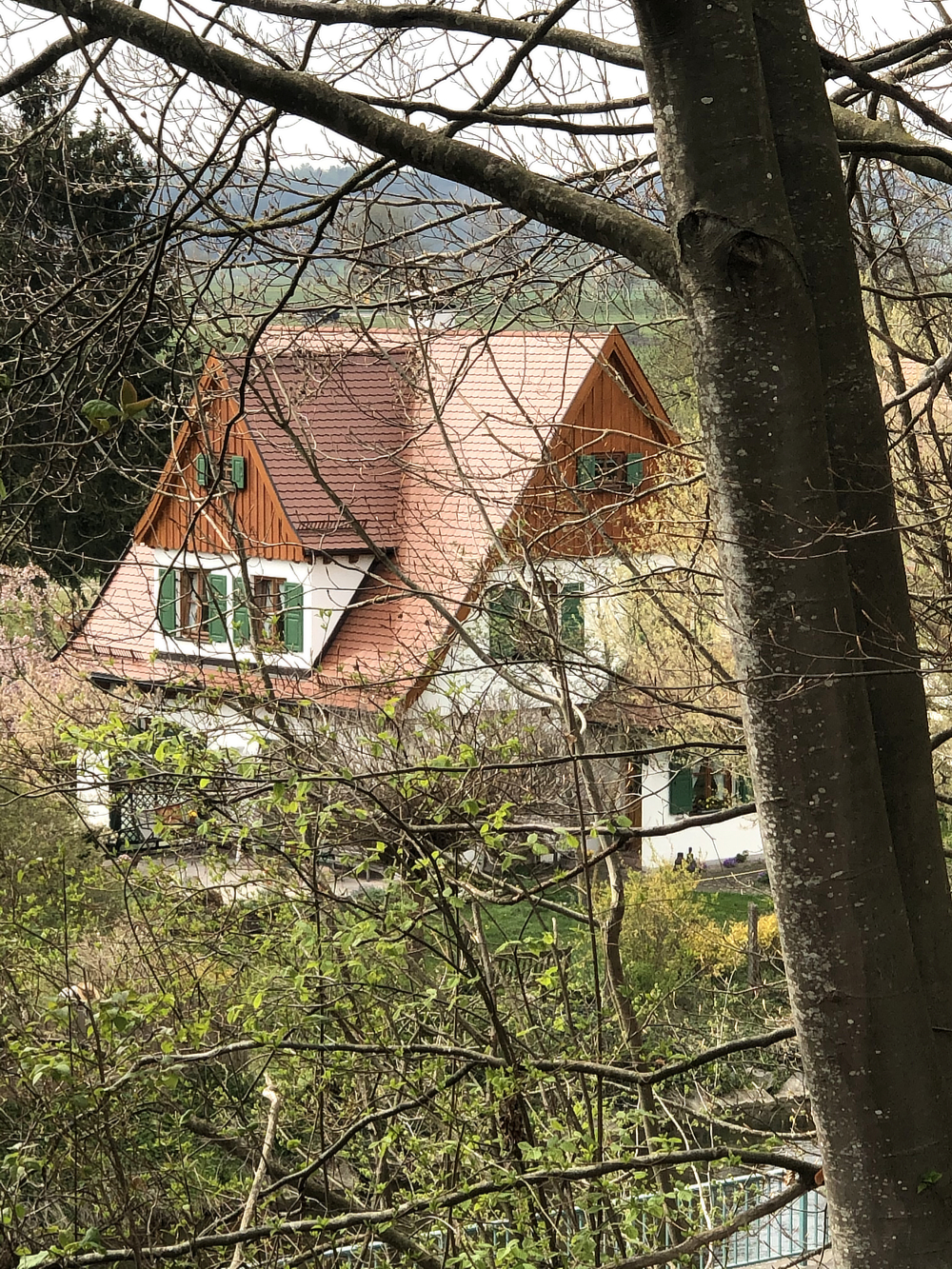 Hi there,
I am Nadia B and I lived in the UK for 35 years, 25 of which I lived in York. We moved to southern Germany two and a half years ago.....
Here is a typical German Easter recipe for you. a yeast plait called Hefezopf. Everyone here bakes their own and it is eaten for breakfast on Easter Sunday, just with butter, or also with other usually sweet spreads. A family breakfast is an absolute tradition on Easter Sunday as is an egg hunt for all children.
I live in a little village in a part of Bavaria called Swabia, in the south of Germany..... photo and recipe attached.
Greetings to everyone in York,
Nadia
A Hefezopf is a plaited sweet bread, common in Germany, Austria, Switzerland and the Czech Republic. The dough is made from sugar, flour, butter and eggs and yeast. The name is put together from two German words: "Hefe" means yeast and "Zopf" means plait.
In Bavaria and Austria, this bread is called "Striezel". In Switzerland, it is often referred to as "Zopfbrot" (plaited bread). When plaited with three strands the strands are supposed to represent the holy trinity.
Recipe for Hefezopf
• 1 egg (medium size)
• 7 g instant yeast (1 packet or 2 tsp)
• 250 ml / 8.5 fl oz milk (3.5 % fat and lukewarm)
• 500 g / 17.6 oz flour (Germany type 550, UK bread flour)
• 60 g / 2.1 oz sugar
• 1 teaspoon salt
• 80 g / 2.8 oz butter (softened at room temperature)
• 3 tablespoon almond slices
1. Whisk the egg in a small bowl. Remove 1 tablespoon of the egg mixture and set it aside in a separate bowl.
2. Add the yeast to the lukewarm milk. Leave for the yeast to activate (approx. 10 min). You should see some small bubbles forming on the surface.
3. Now mix together the remaining egg, yeast-milk mixture, flour, butter, sugar and salt. Knead with a dough hook, using a hand or stand mixer for 5 minutes. Leave the dough to rest for further 5 minutes. Then knead the dough again for another 5 minutes. (The kneading time should be 10 minutes in total).
4. Cover the bowl with a kitchen towel and leave to rest for at least 1 hour.
5. After this time the dough should have roughly doubled in size. Remove from the bowl and knead on a floured surface (or a non-stick baking mat) for about 5 minutes by hand.
6. Divide the dough into three balls. Weigh the balls to make sure they are equal in size. (about 260 g/ 9 oz each).
7. Now form them into 3 rolls of equal length. They should be around 40 cm/16 inches long.
8. Form the rolls into a plait and place the bread on an oven tray lined with baking parchment.
9. Cover the plait with a tea towel and leave to rise for a further 45 minutes.
10. Preheat the oven to 180°C or 356°F.
11.Using a pastry brush, cover the Hefezopf with the remaining whisked egg. Sprinkle the almonds on top. Place in the oven and bake for 30 minutes.
12.Leave to cool before serving.