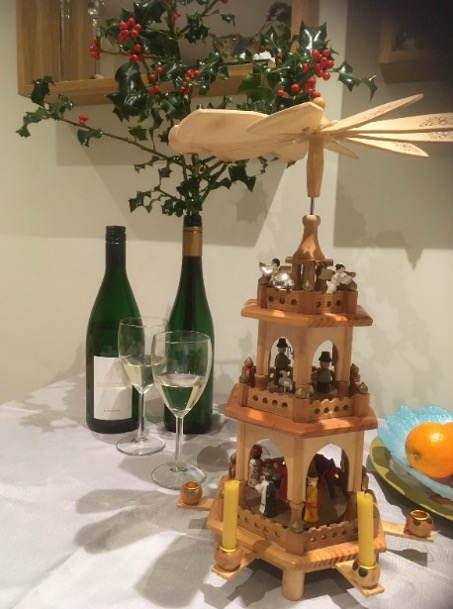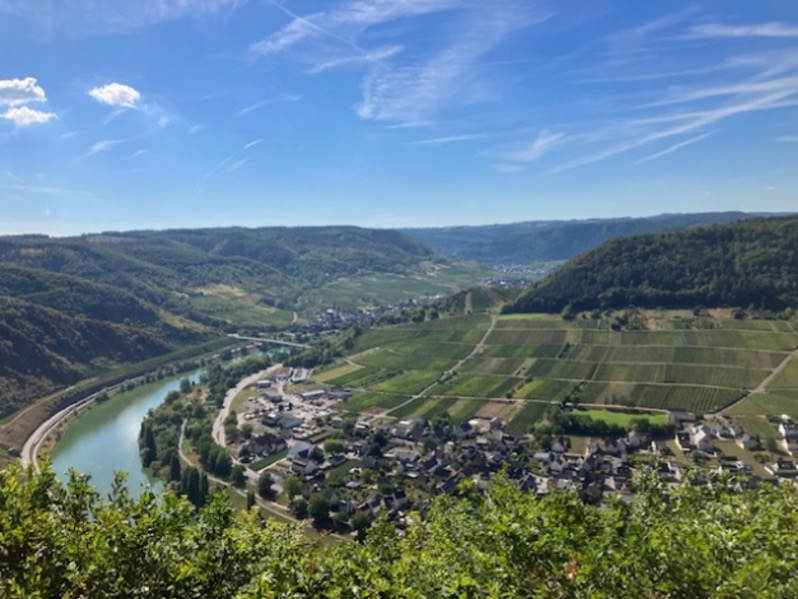 Ingredients
Basic yeast pastry – it is easy and fool-proof
500 g flour
2 sachets dried (or 1 cube 40g fresh yeast - If you use fresh yeast, mix with 250ml warm milk and 60g sugar before adding to flour.)
125 ml warm milk
100 g butter or margarine
1 egg
Pinch of salt
10g Vanilla sugar
Zest of a lemon (orange too if you wish)
1 teaspoon cinnamon, pinch of all spice, nutmeg (if you wish, or your favourite Christmas spices, excluding ginger)
Teaspoon of almond essence
Method
Add spices to flour./p>
Add milk/yeast liquid to flour. Knead. Add zest of citrus fruits.
For the stollen (no extra filling)
150g raisins (can be soaked for a couple of days in rum before, if you like rum)
75g candied peel (or finely chopped apricots)
75g chopped almonds
Add to the dough. Knead. Place covered in a warm spot for 30 minutes or so. Pre-heat over to 175C.
For the stollen with filling
Roll out to approximately 30cm x 40 cm. Leave 2 cm edge all round free.
Spread filling of your choice. Roll up. Seals corners.
Tip: adjust fillings to suit. Poppyseed (Mohnstollen) or apples, apricots, marzipan, almonds, mixed nuts, extra dried fruit are all delicious.
For all stollen
Shape dough into oval. Place on a lined baking sheet. Bake for 20 minutes. Then lower over temperature to 160C and bake for another 40 minutes.
Brush with melted butter, sprinkle liberally with sugar while hot – or add a layer of icing sugar powder to taste.
Delicious warm. Keeps, wrapped in foil, for weeks. We never manage to keep it once out of the oven!