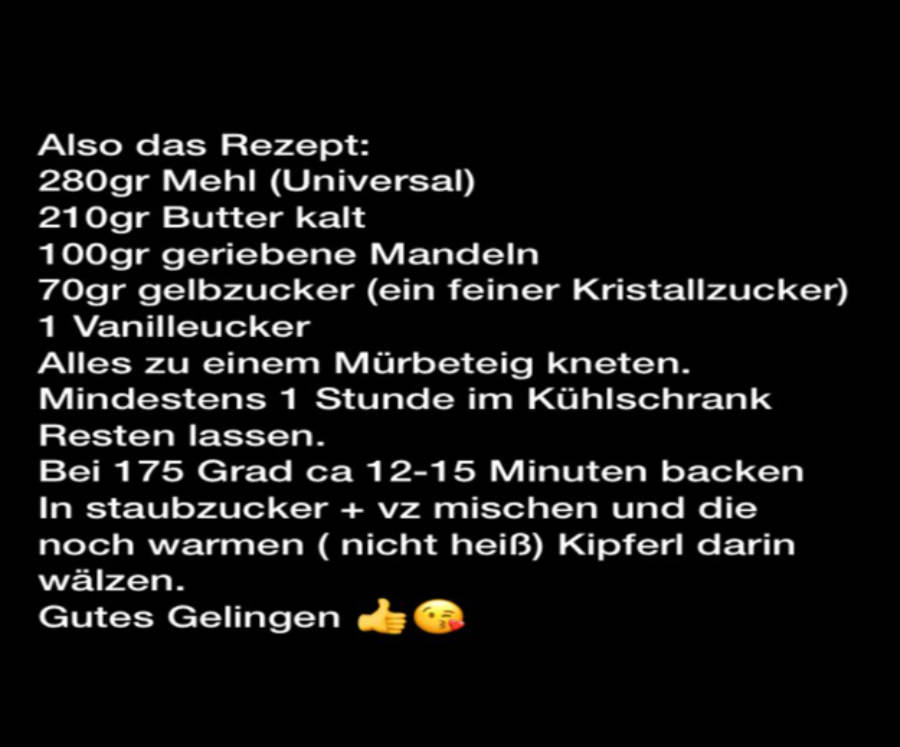 Ingredients
280g of ordinary plain flour
210g of butter (cold)
100g grated almonds
100g fine granulated sugar
1 packet of vanillin sugar, essence to taste (or grated vanilla pod)
Method
Mix well and leave to set in the fridge for at least one hour.
Roll out and form crescent or star shapes.
Place on greased paper.
Heat oven to 175 degrees and bake for 12-15 minutes.
When warm, but not hot, roll lightly in powdered sugar.
Careful, they break easily. Good luck.
Enjoy!