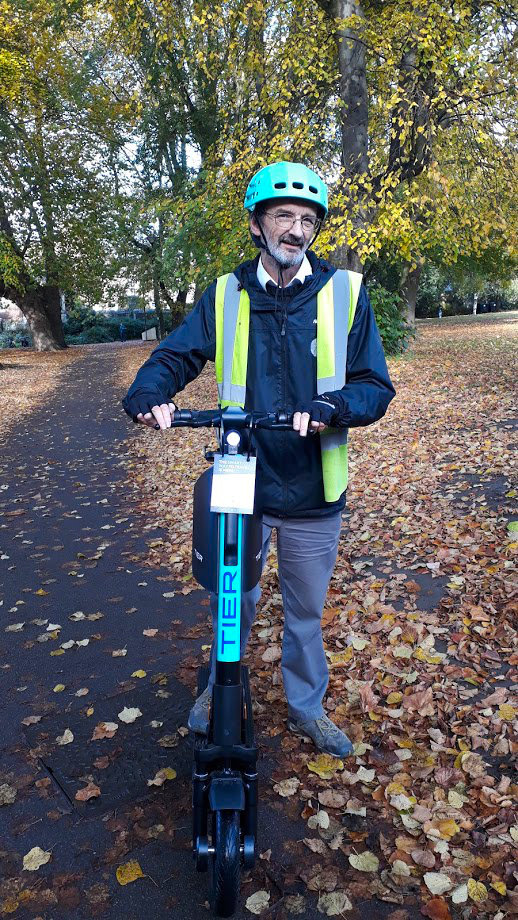 On Sat Jan 22nd it was announced that by summer 2022 York is to become the Headquarters for nearly 100 staff working for the new government body Active Travel England, headed up by renowned cyclist and Cycling commissioner for Manchester Chris Boardman.
First announced in early summer 2020, as part of the 'Gear Change' policy placing more emphasis on boosting cycling and walking to encourage 'active travel', Active Travel England has been likened to an Ofsted (schools inspectorate) for walking and cycling. The new department will be responsible for checking the standards of cycling and walking infrastructure being delivered by local authorities, as well as managing the national active travel budget. ATE will also be responsible for inspecting local authorities on how well they perform at active travel, and publish reports of their performance. They will also be a statutory consultee on major planning applications, making sure that large developments provide for pedestrians and cyclists.
In November 2020 it was announced that York has been granted £600k for new cycle routes along some of the key radial and arterial routes. While it has been a slow start, City of York Council has already approved plans for Tadcaster Rd and will shortly have plans for routes from the city centre out to Acomb and north along the A19 to Clifton and Rawcliffe, to be constructed during 2022.
Cllr Andy D'Agorne Deputy Leader and Executive Member for Transport for City of York Council said,
"This is great news, not just for jobs in York but also because it adds to our transport expertise and innovation legacy such as our history as a key centre of UK rail engineering. In the past year we have also achieved the UK's largest electric bus fleet on our park and ride services, an ebike and escooter hire network (run by TIER mobility) and attracted a company which specialises in the use of Artificial Intelligence in the Automotive industry"
Alongside inspecting and reporting on local authorities, Active Travel England are tasked with helping local authorities deliver walking and cycling schemes successfully, providing training for staff and good practice on design, implementation, and public consultation.
cllr.adagorne@york.gov.uk
Andy D'Agorne, Green Party Councillor and cyclist, City of York Council
---