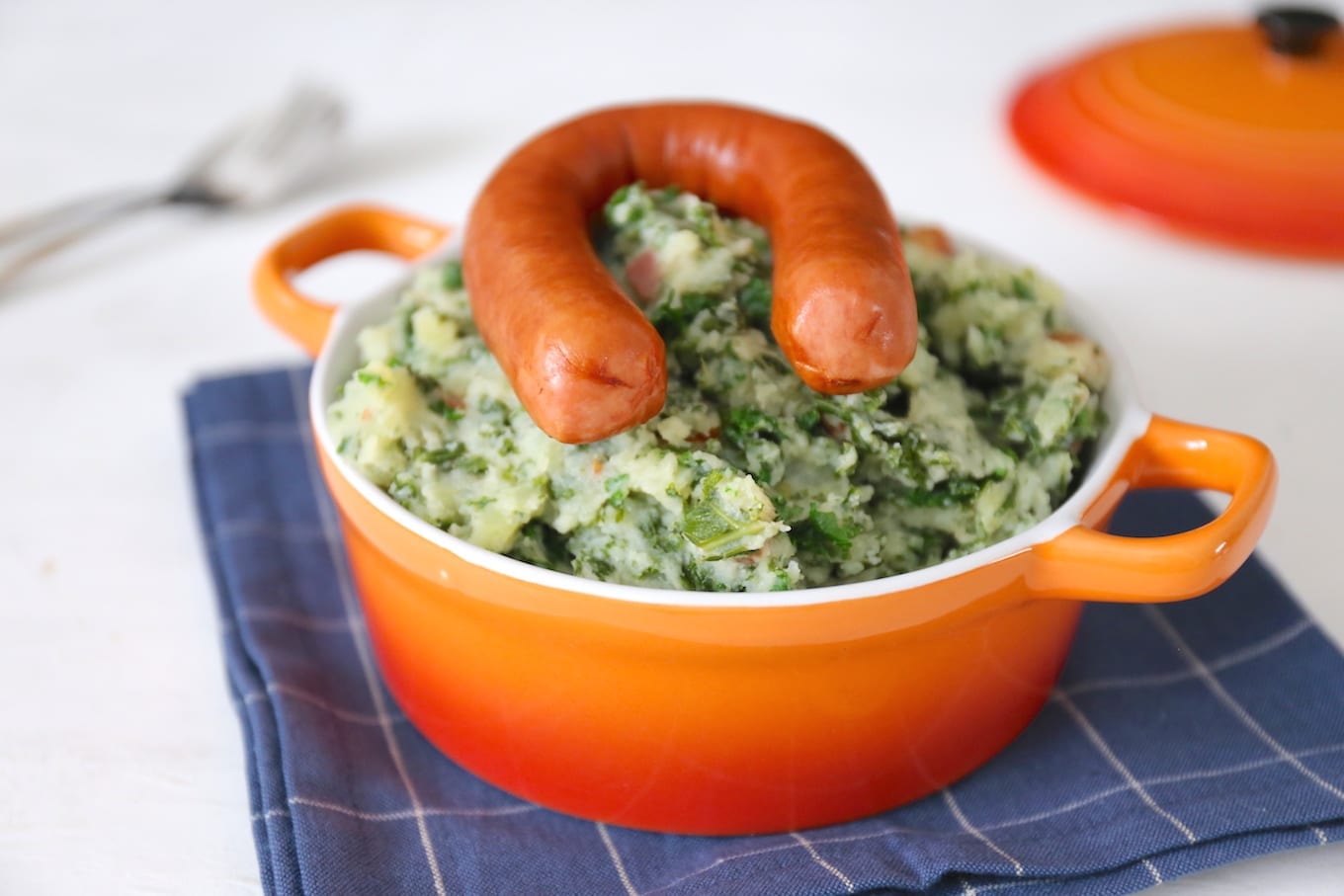 Curly Kale stew Main course - 4 persons. 30 minutes.
400 gr kale
1 kg floury potatoes
2 smoked sausages
30 gr butter
200 gr bacon cubes / strips
pinch of salt and pepper
possibly a dash of vinegar
Dijon mustard
300 ml gravy Preparation
1. Cut (if using whole kale leaves) the grain from the kale leaves. Fold the leaves and finely chop with a large chef's knife. A blender can be used too, but watch out it does not become a 'mousse'.
2. Peel the potatoes and cut large potatoes in half. Put the kale and potatoes in a saucepan and add water until well covered. Bring to the boil and cook the potatoes and kale for about 20 minutes until the potatoes are tender.
3. Prepare the smoked sausage according to the packaging. I cook the smoked sausage in the package in the pan with the potatoes and kale.
4. In the meantime, fry the bacon cubes brown and crispy in another pan, without adding oil.
5. After about 20 minutes, the potatoes are done and drain. Mash the potatoes with the kale, a pinch of salt and pepper, vinegar and the butter. If the stew is still a bit too dry, add a little extra butter or some milk.
6. Finally, spoon the bacon cubes (with the fat) through the kale stew. Serve with the smoked sausage, mustard and gravy.
7. Enjoy! Recipe kindly supplied by Henri Levison