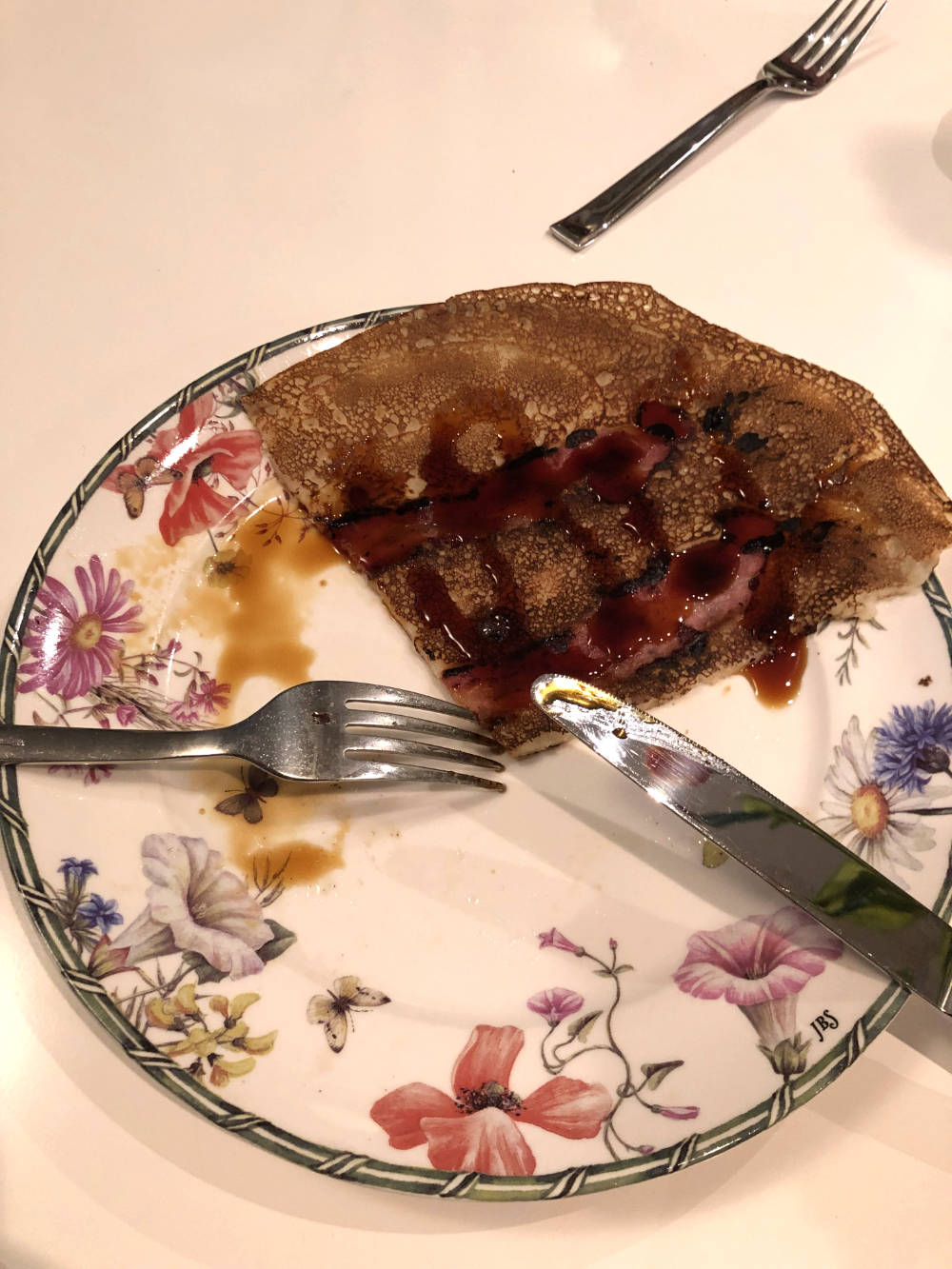 For 8 pancakes, by Henri Levison ~ an active pro-European and affectionately known as the Frying Dutchman....
Ingredients, for 8 pancakes:
2 Eggs
250 gr of white flour
500 ml milk
A pinch of salt
Thin strikes of bacon
Grated cheese
Butter/Oil for baking
Preparation
Mix all Ingredients well, not lumps should remain.
Heat a pan and add some butter, make sure the pan is well hot. For the bacon add a few strikes of bacon and make sure these are well baked (not burnt) from 1 side, turn around and starts adding the flour-mixture.
I used 1½ lads for a 30 cm pan. Well spread, to keep it even and thin.
For the cheese, first add flour mixture and when the top starts getting kind of 'dry', add the grated cheese. When it starts melting, turn the pancake around, so that the cheese can get baked.
I used a pancake pan, with low sides, to make them easier to turn.
Top with Dutch Pancake Syrup, if you have some. Anything else will do, but I believe this is the best.
Enjoy your pancakes !
---